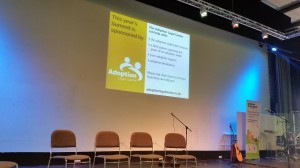 Home for Good is a charity that aims to make adoption and fostering a significant part of the life and ministry of the church in the UK. They raise awareness of the need for foster and adoptive parents, encourage families to provide loving homes for children in care, and equipping the church to offer welcoming communities for them.
They invited the Adoption Legal Centre, which provides specialist legal advice to adopters, to sponsor the Home for Good annual summit which took place in September in Milton Keynes. The summit is the charity's annual opportunity to bless, inspire and share with others involved in fostering and adoption. It a great chance to bring along friends, family and leaders within the church and community who want to learn how to better support those welcoming vulnerable children into their homes.
As well as sponsoring the summit, the Adoption Legal Centre also attended the summit, having a stand where adopters could get information and advice on adoption. Peter Kearney, solicitor, who attended the summit on behalf of the Adoption Legal Centre, described the event saying, "the summit is a passionate and inspiring event for those who want to adopt or have already adopted. It was great to be there with the Adoption Legal Centre. I was able to speak to a whole range of people and provide them with specialist guidance and advice. I really felt that I was really helping those I spoke to."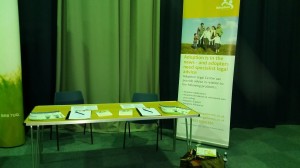 Nigel Priestley, head of the Adoption Legal Centre and Senior Partner at Ridley & Hall, commented "Home for Good do a great job of engaging with and supporting those in the Christian community who adopt and foster. It is great that the Adoption Legal Centre were able to support their annual summit and I look forward to seeing how the relationship between Home for Good and Adoption Legal Centre will develop in the future."
At the Adoption Legal Centre we want to make sure that both prospective adopters and those who have already adopted get the support they require at the earliest opportunity.  If you are starting the adoption process or have already adopted and require additional support then please contact us on 01484 538421 and ask to speak to a member of the Adoption Legal Centre.