The first study of adoption breakdown in Wales has laid bare the horrific experiences of some parents who adopt children from care.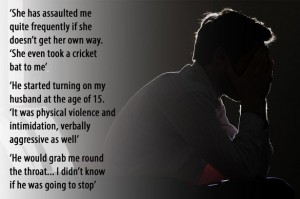 Commenting, Nigel Priestley, who was a member of the Advisory Group set up by the Department for Education on Adoption Breakdown, said "This report rings all too true. I am currently representing several adoptive parents who have faced significant violence at home.
"They need specialist support and often feel very let down. It's critical that adoptive parents get specialist legal advice when faced with these challenges!"
Adoptive parents in Wales have told how they were beaten, threatened and attacked with knives and cricket bats by children in their care as placements broke down.
Young people were mainly violent to their mothers, but fathers and siblings have also been assaulted, the first national study into adoption disruption in Wales reveals.
The report, Beyond the Adoption Order in Wales, lays bare the harsh reality for the minority of families where placements collapsed under the strain with too little support from social services and adoption agencies.
The 128-page report from Bristol University's Hadley Centre for Adoption and Foster Care Studies, commissioned by the Welsh Government, shows those most likely to become disruptive were children aged 11 and up who had come into care aged over four or over and those who experienced delays and multiple placements.
Further information on the report can be found on the Wales Online website.
For legal advice regarding adoption breakdown or any other aspect of adoption, please contact us on 01484 538421 and ask to speak to a member of the Adoption Legal Centre.